Young Adults MMR Immunisation Campaign Poster - HE2558
Reviewed

n/a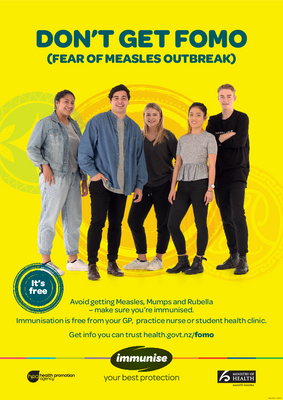 This resource relates to the following topics:
Campaign poster in English for health promotors to help encourage young adults aged 18-29 to check that they're up-to-date with their MMR immunisations to protect against measles, mumps and rubella.
The full resource:
High resolution, print-ready files are available on request from the Health Promotion Agency by emailing HealthEd@hpa.org.nz for you to use for professional printing. Please quote 'HE2558 files' in the subject line.
Code HE2558.