B4 School Check Consent form - Tongan version - HE2438
Reviewed

October 2022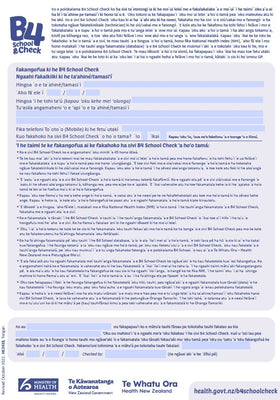 This resource relates to the following topics:
Consent form in Tongan for parents and caregivers to give consent for the B4 School check – the final Well Child health check in the year before children start school. To be given out by Well Child providers along with the information pamphlet (see Related resources links below).
The full resource:
To view this resource HE2438 in Tongan, please click Download PDF.