Give our babies one of the best defences in life poster - NIP8723
Reviewed

June 2023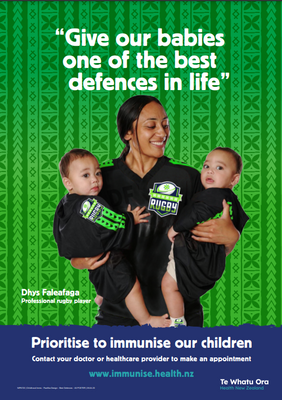 This resource relates to the following topics:
A3 poster to promote childhood immunisation
Printed copies can be ordered from the National Immunisation Programme Bluestar portal https://portal.bluestar.co.nz/login/moh_vaccine
The full resource:
"Give our babies one of the best defences in life."
Prioritise to immunise our children.
Contact your doctor or healthcare provider to make an appointment.