Immunisation Record - HE1309
Reviewed

March 2023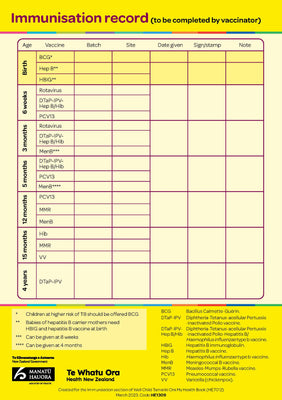 This resource relates to the following topics:
For Well Child books not already carrying the current immunisation schedule. Includes a list of vaccinations to be given at various ages providing protection against a range of diseases, with space for dates and other details to be entered.
The full resource:
Immunisation Record
To view the table for HE1309, please click 'Download PDF'.