Immunisation Register for Early Childhood Services and Primary Schools – te reo Māori version - HE1112
Reviewed

June 2019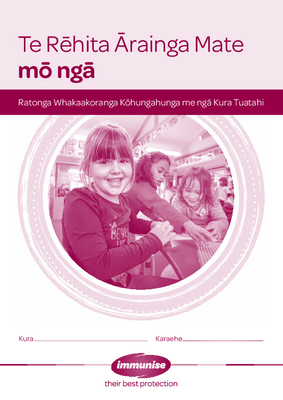 This resource relates to the following topics:
March 2023: please note that this resource is dated June 2017. He mea whakahou Pipiri 2017.
Te Rēhita Ārainga Mate mō ngā Ratonga Whakaakoronga Kōhungahunga me ngā Kura Tuatahi. A register in te reo Māori for kura kaupapa Māori to track student immunisation.
The full resource:
NOTE:
The attached PDF can be edited. If you download the PDF and save it to your computer, you can then record each child's immunisation details in the document. You will need to save the document each time you add or change a child's details.